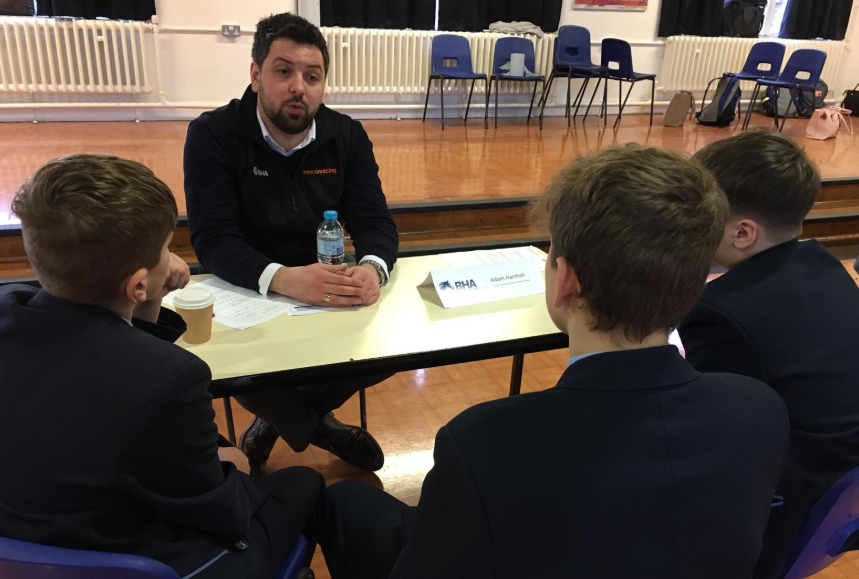 8 Jul 2021
New Youth Collaboration Group to help promote careers in racing
Young people with an interest in horseracing and marketing will have the opportunity to shape how the sport is promoted to younger audiences and hone their own skills in the process, with the launch of a Youth Collaboration Group.
Led by Careers In Racing – the careers marketing arm of the British Horseracing Authority (BHA) – the Youth Collaboration Group will give young people the chance to contribute their views and ideas about marketing initiatives and content used to promote careers within the industry.
The first of its kind in the sport, the group is open to anyone aged between 14 and 21 with a keen interest in marketing, graphic design, social media, video content, events, and communications.
Not only will members have a real say in shaping the direction of how careers in racing are marketed to younger audiences, but they will also gain valuable transferrable skills to support their own career development.
All members of the group will receive a Careers In Racing skills passport, which will detail what they have achieved during their time on the group – ranging from proofreading and copy editing, through to video reviewing and participation in online video conferencing.
They will also have an opportunity to consider how they are developing other essential skills via a new partnership Careers In Racing has entered with the Skills Builder Partnership.
Zoe Elliott, Head of Careers Marketing and Recruitment at the BHA, said:
"It's important for us at Careers In Racing to make sure that whatever we produce – be that a careers video or careers event – is relevant to the audience it is aimed at.
"We want to build a team of young people who really understand what we are trying to achieve, and who can give us some honest feedback, and co-create some of our initiatives. At the same time, we want to support them in developing work-ready skills to enhance their CVs.
"This is a really exciting opportunity, and we can't wait to get started. Youth Collaboration Group is our working title for this initiative so the very first activity they be asked to give feedback on is the creation of a name and logo for their group. We hope that lots of young people get in touch to be involved".
To apply to join the Youth Collaboration Group, please complete the online application form.
For more information, please visit the Careers In Racing website, or contact: info@careersinracing.com