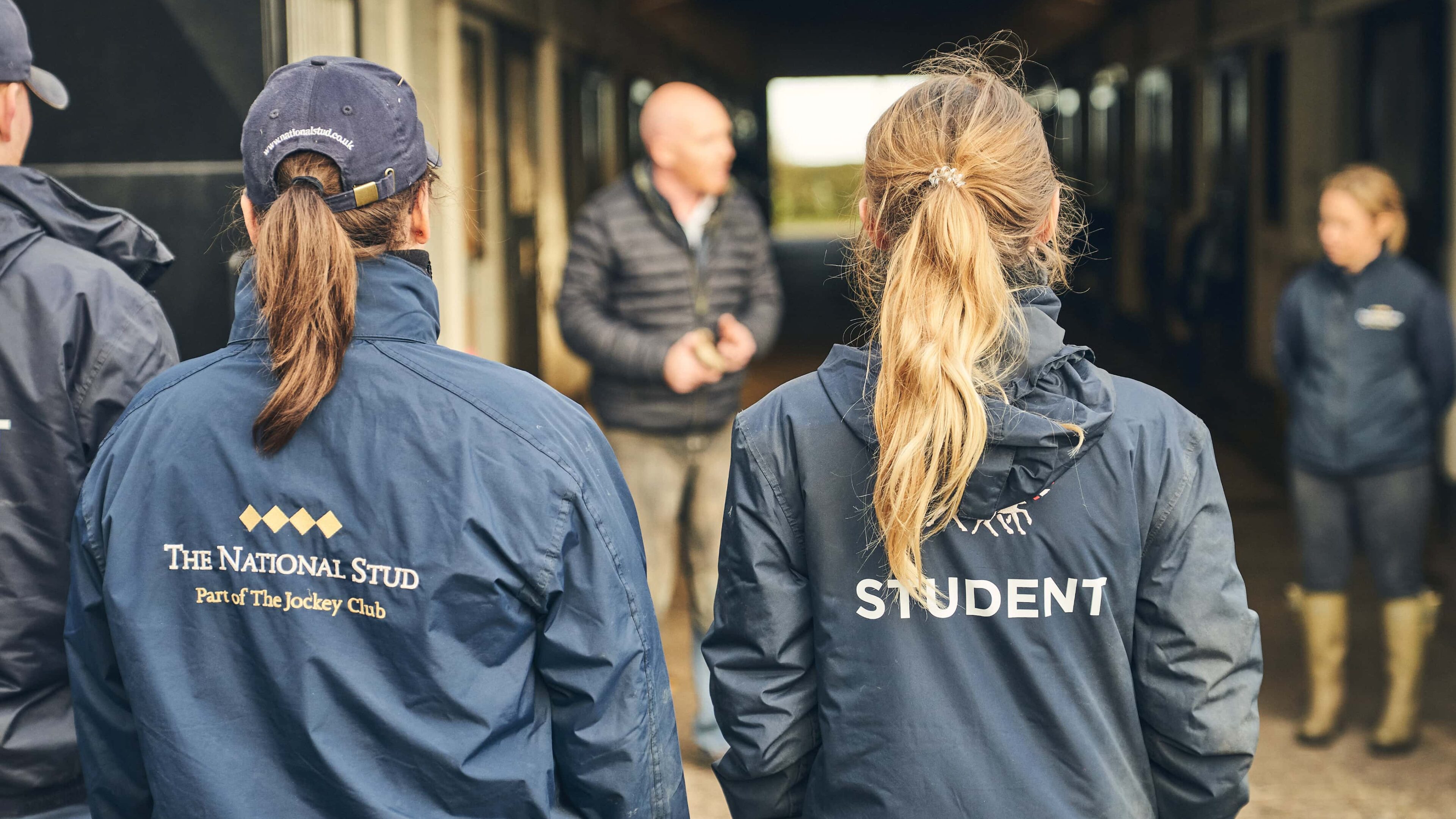 Still in Education
If you are currently in full time education and are starting to think about your career options, then you have come to the right place. It's really important that you start to explore what you would like to do. Take some time to read our case studies and hear directly from a variety of people about the roles they do in Horseracing.
Seek advice
Your career advisor at school, college or university should be able to help you and so can we! Send us a question at any time if you want to know more about any of the jobs or training available in Horseracing. It's important that you now stay in training or education until you are least 18 but that does not mean you have to stay at school. You can leave at 16 as long as you go into a recognised training programme.
Work experience
Many of racing's employers are happy to offer work experience. You can try and get some work experience at a Racing Yard, Stud Farm or at a Racecourse. If you need some help finding a suitable employer local to you, please get in touch with us at info@careersinracing.com .
There is even a Work Experience Handbook to make your experience even better! Take a look now and see what you could learn. If you would like a hard copy, please email us info@careersinracing.com.
Try Pony Racing
If you aged between 9-15 you might like to consider giving pony racing a go!
The Pony Racing Authority (PRA) hosts over 100 fixtures per year at racecourses and Point to Point Courses allowing children to experience the thrill or riding in a race. The PRA hosts races throughout the UK for ponies and riders of all abilities and experience. Pony racing is not only a good grounding for future jockeys but also acts as a springboard to other careers in the horseracing industry.  There are three types of pony races run by the Pony Racing Authority, further detail can be found on their website, click here.
What you need to know if you are between 16-19
You probably already understand that you need to be in education or training now until you are 18. It is also a rule of racing that if you want to work in a racing yard and are under 19 you also need to be working towards your Level 2 Apprenticeship in Racehorse Care which will train you to start out as a Racing Groom.
You can leave school either after your GCSEs or A Levels and attend one of our racing schools – the National Horseracing College or the British Racing School. Training starts with an up front residential Foundation Course. This is followed by work based learning where you will continue to be assessed in the work place until you have achieved your apprenticeship.
What are your options after you finish Equine College?
If you have already gone to college to study horse care or another equine based course you can start to apply for jobs in racing as soon as you finish your studies. Take a look at live vacancies on our Job Board.
If you are experienced at riding and looking after horses in other equestrian disciplines, many Racehorse Trainers will be happy to support a transition into a racing career.
However, if you don't feel ready to start employment, the Equine Student Progression Programme may be a suitable option. This is a 7 week course that mainly concentrates on riding skills, so you are fully equipped to work safely in a racing yard and is suitable for those who have finished their college course. Find out more, click here.
What are your options after you graduate from Higher Education?
If you are graduating from University or College, you can start to apply for jobs in racing as soon as you finish your studies, many racecourse jobs would suit graduates with degrees/apprenticeships in marketing, PR, journalism or event management. The Job Board always has a wide range of current opportunities, at all levels.
An alternative route into the racing industry is via the British Horseracing Development Programme, a programme which has been running for over 30 years and is well known and highly regarded throughout the British Horseracing Industry.  Applications are open each year in November and close in February.  The Programme starts with a two week induction course followed by a summer placement of at least 8 weeks in one of the sponsoring organisations.