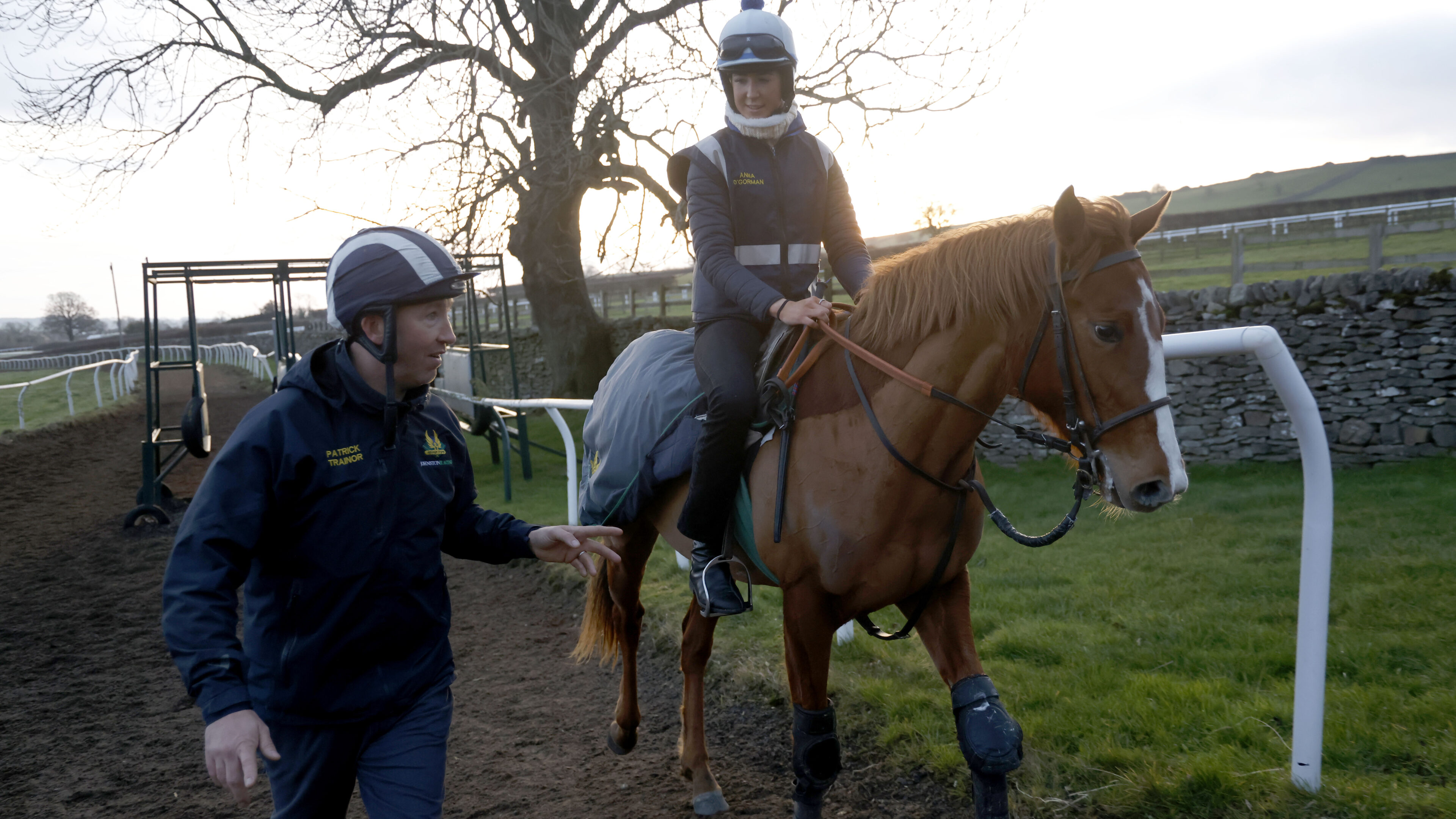 Information for Employers
There are lots of ways you can get involved to support us in promoting the career opportunities in horseracing.
Can you offer a placement to a trainee Racing Groom?
The British Racing School and National Horseracing College continually train people to work in the racing industry as Racing Grooms. After an initial period spent at the Racing Colleges, students are then placed into the industry to complete their Apprenticeship in the work place.  If you are able to offer a placement to a student, please contact:
Mr Andrew Braithwaite at the British Racing School – andrew.braithwaite@brs.org.uk
Mr Stephen Padgett at the National Horseracing College – s.padgett@thenhc.co.uk 
Or email us info@careersinracing.com.
School Visits and Careers Fairs
Get in touch with your local secondary schools. Most schools are keen to hear from local employers as to the local job opportunities and would welcome you and your team into school to talk with their students. Nearly all schools will put on careers evenings where local employers can attend. If you are going to visit a school, please get in touch as we can send you some general promotional items and a powerpoint presentation.
Email info@careersinracing.com or call 020 7152 0020.
Regional Recruitment Shows and Equine/Rural Events
We take an exhibition stand out and about to promote careers, jobs and training in horseracing and we would love to have some of your team alongside us to talk to people about their love of working in racing. If you would like to get involved, email us info@careersinracing.com.
Equine Colleges
The careersinracing team deliver lectures to students studying horsecare/equine studies and many do want to find out more about working in racing. Getting these students out to yards for visits and work experience is really important. We are keen to hear from employers who can support these lectures and visits.
Work Experience
In order to get a taste for working life young people do need to gain work experience. If you would be prepared to offer work experience to students from schools and colleges, please contact Michelle Douglas on info@careersinracing.com or call 020 7152 0020.
You can read about a work experience week at the British Horseracing Authority from Toby Kirby.
The National Trainers Federation has been working with the BHA to provide some guidance to employers on work experience. We also have a student version which helps explains the industry and can help provide structure to any work experience. You can down load copies by clicking on the links or if you would like to receive any hard copies, please contact us on info@careersinracing.com.
Racing's new Business Administration Apprenticeship
British horseracing has launched its first Business Administration apprenticeship, which provides support for racing's employers to recruit an apprentice for an office-based role.
Delivered in partnership with Haddon Training with funding by the Racing Foundation, the Business Administration in Racing apprenticeship uses a combination of workplace development and off-site training to help the apprentice develop their skills, knowledge, and behaviours – all within a racing context.
There are many benefits to creating an apprenticeship opportunity, including attracting new talent to your business and the wider industry, or upskilling an existing employee.
If you have any further questions or are keen to recruit a Business Administration apprentice, please contact our providers, Haddon Training, on 01672 519977 or via email at vacancies@haddontraining.co.uk.
Job Board
We offer FREE job advertising for all racing employers – so if you have a job please do advertise it with us so that we can promote it for you. We have a wide variety of fans and followers on social media and will promote your vacancies across all our social media channels. Uploading a vacancy is easy!  You just need to register yourself as an employer and follow the steps to upload your vacancy. Once you have submitted your vacancy, our team will review it and the put the job live.