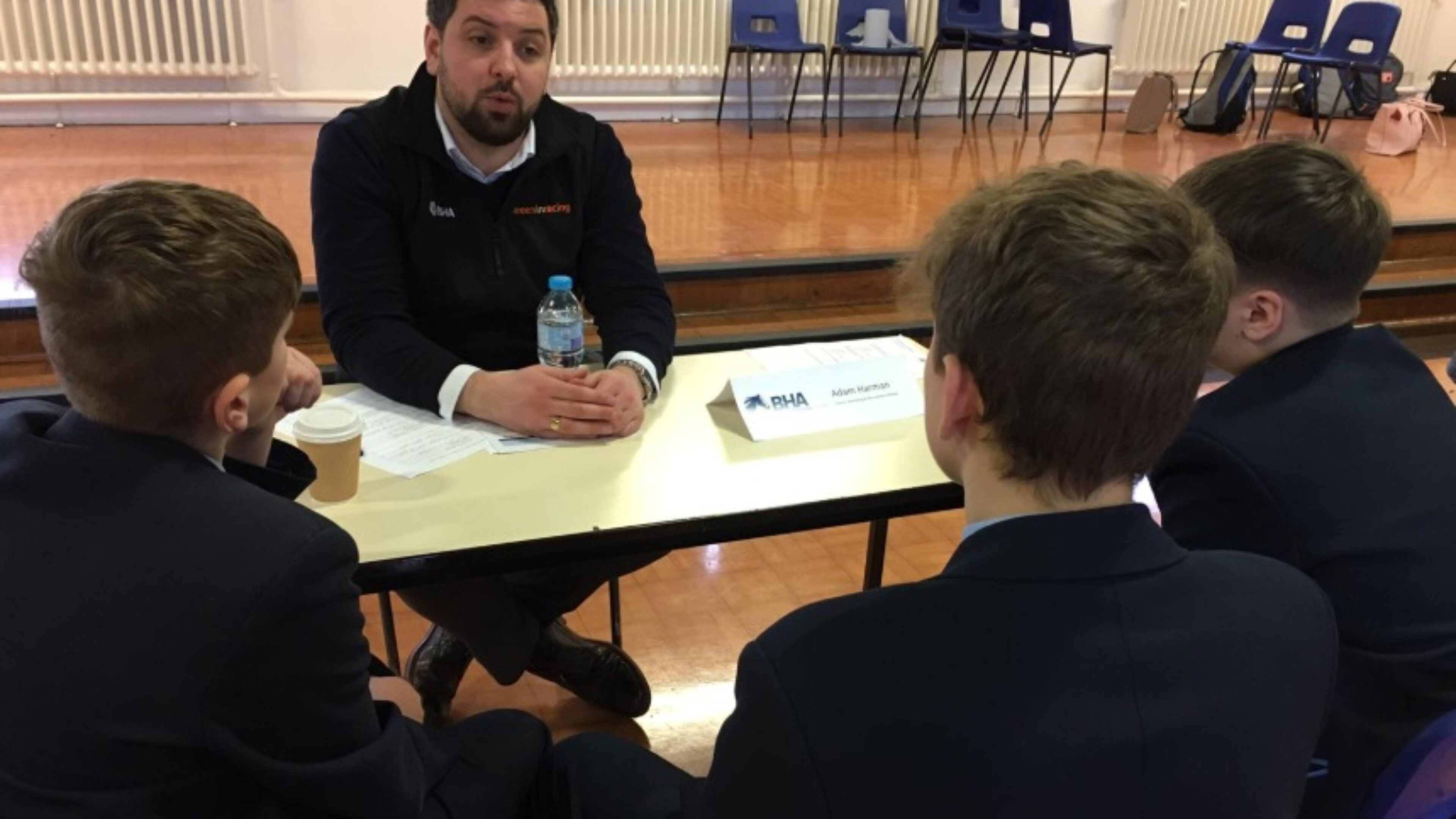 Teachers & Career Advisors
The racing industry has been working with educators for some time and many are amazed to learn the number of job roles within the industry at every level. As such a diverse industry, there really are opportunities across all levels.
We are keen to work more closely with schools to ensure they feel equipped to give career advice to those students interested in working in racing. We have a number leaflets and brochures, that we can send out to schools. Please contact us info@careersinracing.com. You can download our Careers Brochure on this page too.
Careers Fairs, Lectures and Visits
We are able to attend school careers fairs and provide career lectures/assembly's with either a member of the careersinracing team or one of our Volunteer Career Makers. To book us just send us details of your requirements to info@careersinracing.com.
Racing to School
To get out and about with a group of students – consider Racing to School . The 'Racing to School' Education Programme is designed to introduce young people to the horseracing industry, to give them an opportunity to consider the sport as both a leisure pursuit and career opportunity, whilst at the same time enhancing and enriching their studies.
This is achieved through the use of real life, stimulating and innovative activities covering a wide range of National Curriculum areas. Since its inception in 2000, the programme has enjoyed rapid expansion, with over 10,000 schoolchildren, from the ages 4 to 18. The core subjects of Maths, Literacy and Science are easily linked to the horseracing industry and are widely covered across all age ranges through a variety of activities.
Additional subjects include Art, Geography, History, Design and Technology, ICT, Business Studies, Leisure and Tourism, Sports Science and Citizenship.
Click here to find out more about Racing to School
Open Days at the Training Providers
The two main Racing Training Providers offer open days to give students an opportunity to look around the facilities and find out more about the career prospects and training available. Ensure you keep your students up to date with these opportunities.
National Horseracing College Taster Days (Doncaster) are designed for potential students' their families and careers advisors. A typical Taster Day looks at the training the students undertake at the College, the qualifications and the many career paths that the industry offers. You will also get a chance to meet the staff, view the accommodation and of course, meet the horses. For dates, click here.
British Racing School Taster Days (Newmarket) are run monthly and offer a similar behind the scenes day to day life as a student. You will get the chance to meeting the staff, view the accommodation and meet the horses.  You will also be able to discuss the different training options in racing. For dates, click here.