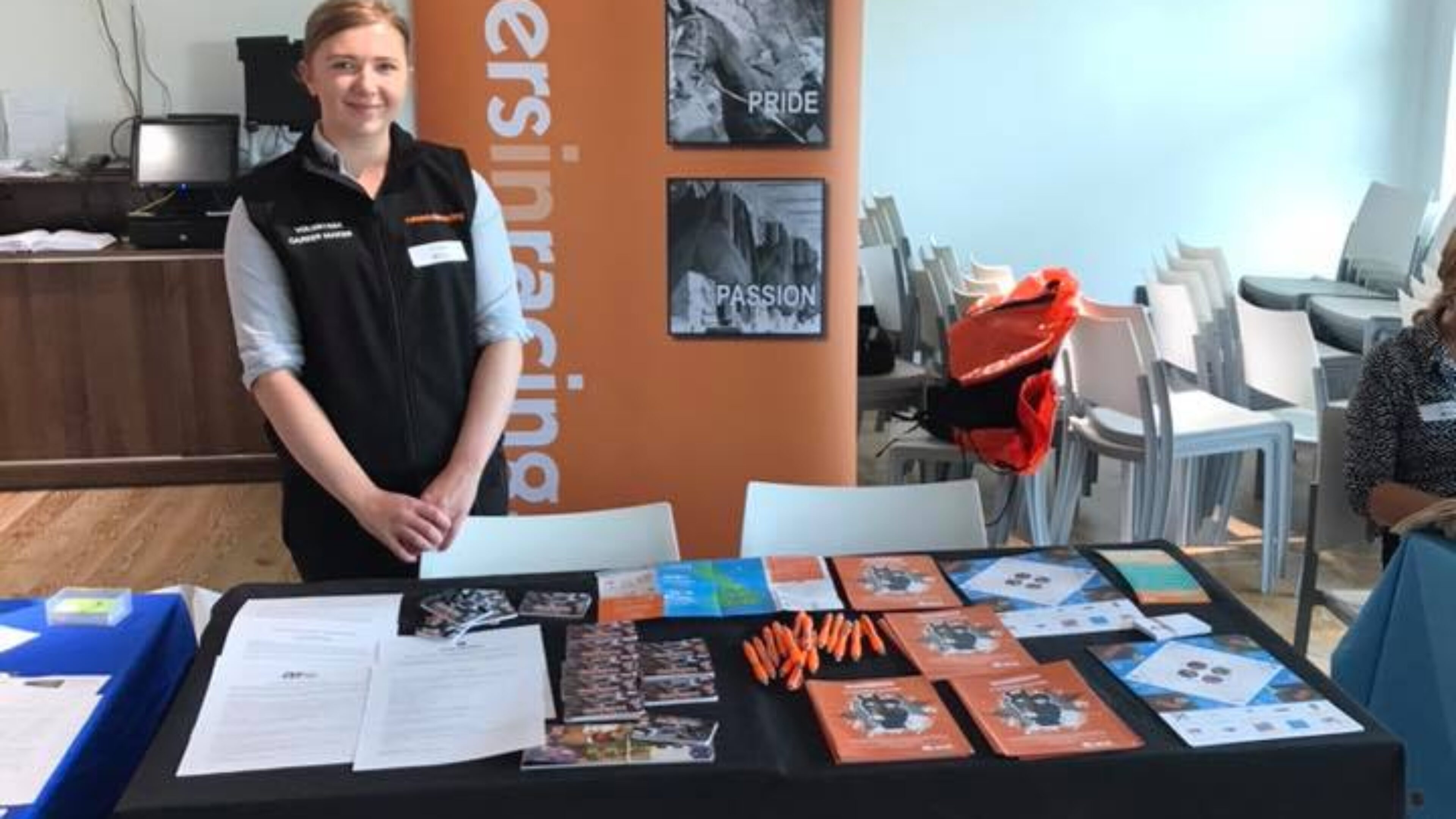 Become a Volunteer Career Maker
We are always on the look out for volunteers who want to showcase the diverse careers and opportunities available in the industry.
The benefits of volunteering are endless; from helping to contribute to your local community, to increasing your self-confidence. You can become part of our Volunteer Career Maker programme.
The Volunteer Career Maker Programme
The Volunteer Career Maker programme launched in April 2019 with its main purpose – utilising the passion and enthusiasm that exists in the industry and sharing that with the next generation. The Careers in Racing team are invited to careers fairs nationally, all year round.
Volunteer Career Makers attend school career fairs and events local to them and are able to share their story with others. These events also take place at racecourses to, where you can enjoy the racing along with helping on the day with the team.
This project enables the racing industry to tap into the next generation using our own people.
The benefits of this programme are not only that the racing industry is increasing its presence nationally but we are able to show young people an industry they may never have thought about as a viable career, dispelling the myths that the only jobs in racing are Jockeys.
The Volunteer Career Maker database is diverse and includes various racing staff, past and present, lifelong fans looking to share their passion, ex jockeys and school teachers, current BHA staff and former graduate development programme students.
What do our current volunteers say?
Two current volunteers on the programme (VCM's) are racehorse trainers Dan and Claire Kubler. They attended Windsor Horse Show with the Careersinracing team as volunteers.
Dan said "As employers within the racing industry Claire and I feel that we all have a responsibility to encourage the next generation of participants and have therefore supported the Volunteer Career Maker programme with our time and encouraged members of our team to do the same. It was fun to spend a day at Windsor Horse Show on the Careers in Racing stand sharing our experiences and showing youngsters and their parents the opportunities within racing.
For our team members, it gives them an opportunity to reflect on what they love about the job and share that enthusiasm with youngsters. We've found that by sharing their own positive experiences within the sport, they are more motivated and enthusiastic in their existing roles."
Get involved
If you want to become a Volunteer Career Maker, we are open for applications now.  Training will be given to ensure you are clear of the various pathways and options available, and that you are confident on the FAQ's that are likely to come your way.
To find more and to register your interest, please email the Careersinracing Team  info@careersinracing.com.  Or apply by clicking here.