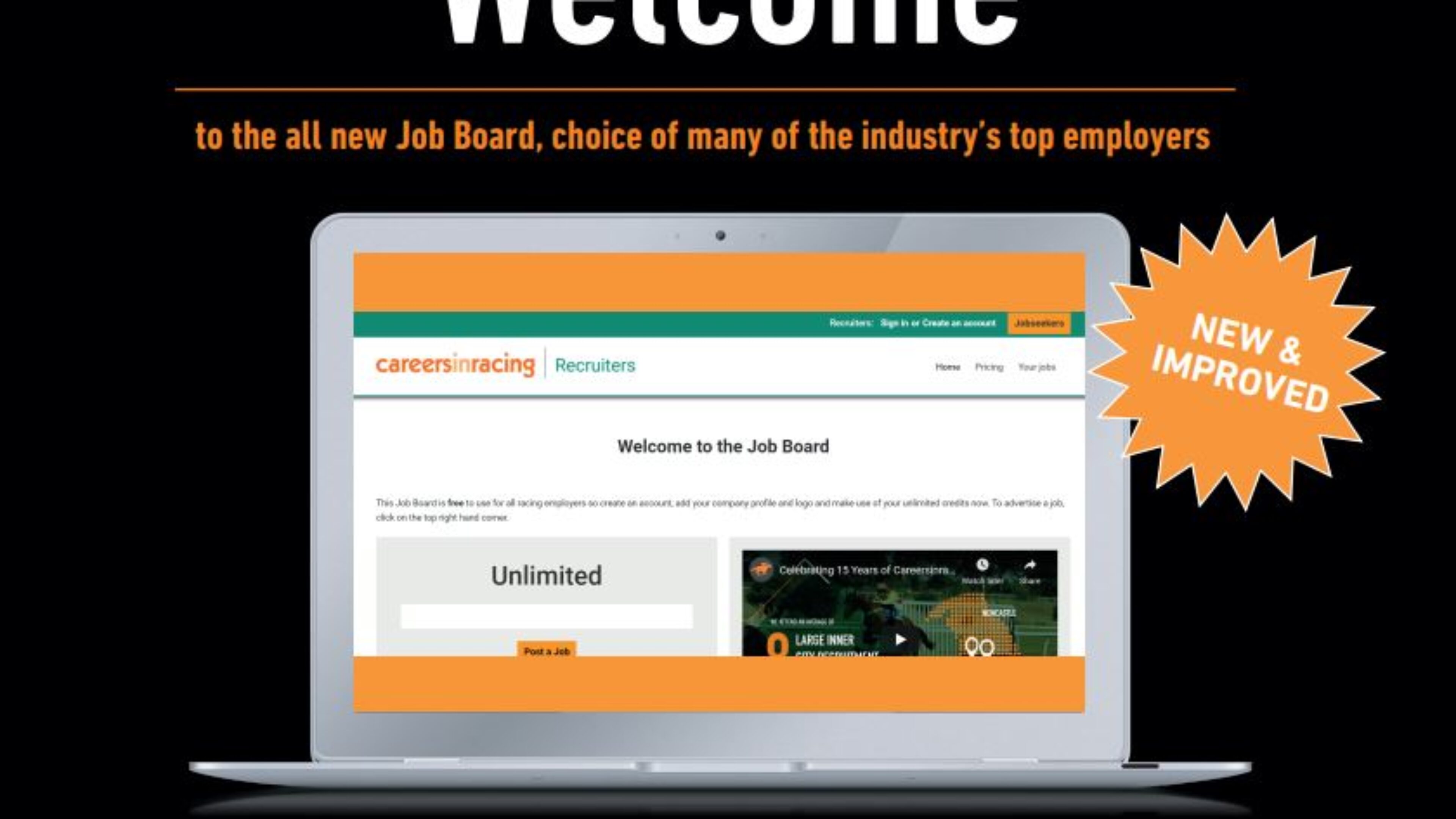 10 Mar 2022
New and improved job board at Careersinracing
Looking for your next job in racing? Finding a role is now easier than ever, with a new and improved job board at careersinracing.com.
Free to all racing's employers and job seekers, the Careersinracing job board – which last year celebrated its 15th anniversary – features a wide variety of employment and training opportunities across racing and breeding.
Launching during National Careers Week 2022, the revamped job board offers an improved experience for the thousands of registered job seekers. New features include:
Easy to view job categories
More advanced search functions
Quick and easy registration
Employers recruiting for roles will also benefit from increased functionality, allowing job adverts to be posted and amended more easily, and the ability to create a company profile to give more insight into working in their business.
Careersinracing is well established as the place to look for a job in racing and is widely supported by trainers, studs, racecourses and the wider industry.
Over 2,000 jobs were posted on the website in 2021 and on average you can find 178 jobs a month available on the site.
BHA Head of Careers Marketing and Recruitment, Zoe Elliott, said:
"We are delighted to welcome job seekers and employers to the brand-new and improved Careersinracing job board.
"The support from the industry for the job board is fantastic. To have one place where people can look for a job in racing is very beneficial. When we first started the job board we mainly had stable staff jobs but we now see an incredible range of roles on the site.
"It felt important to continue to invest in the user experience, as we saw growth in both the number of registered job seekers and sessions on the website in 2021.
"The new site provides an improved and more modern job board experience, making it faster and easier to connect job seekers with prospective employers – and ultimately giving people the opportunity to start or progress their rewarding career in racing.
"We are very grateful for the Levy Board's continued support and funding contribution to the recruitment activity carried out by Careersinracing".
To look for a job or to advertise an employment opportunity, visit the new job board at: jobs.careersinracing.com