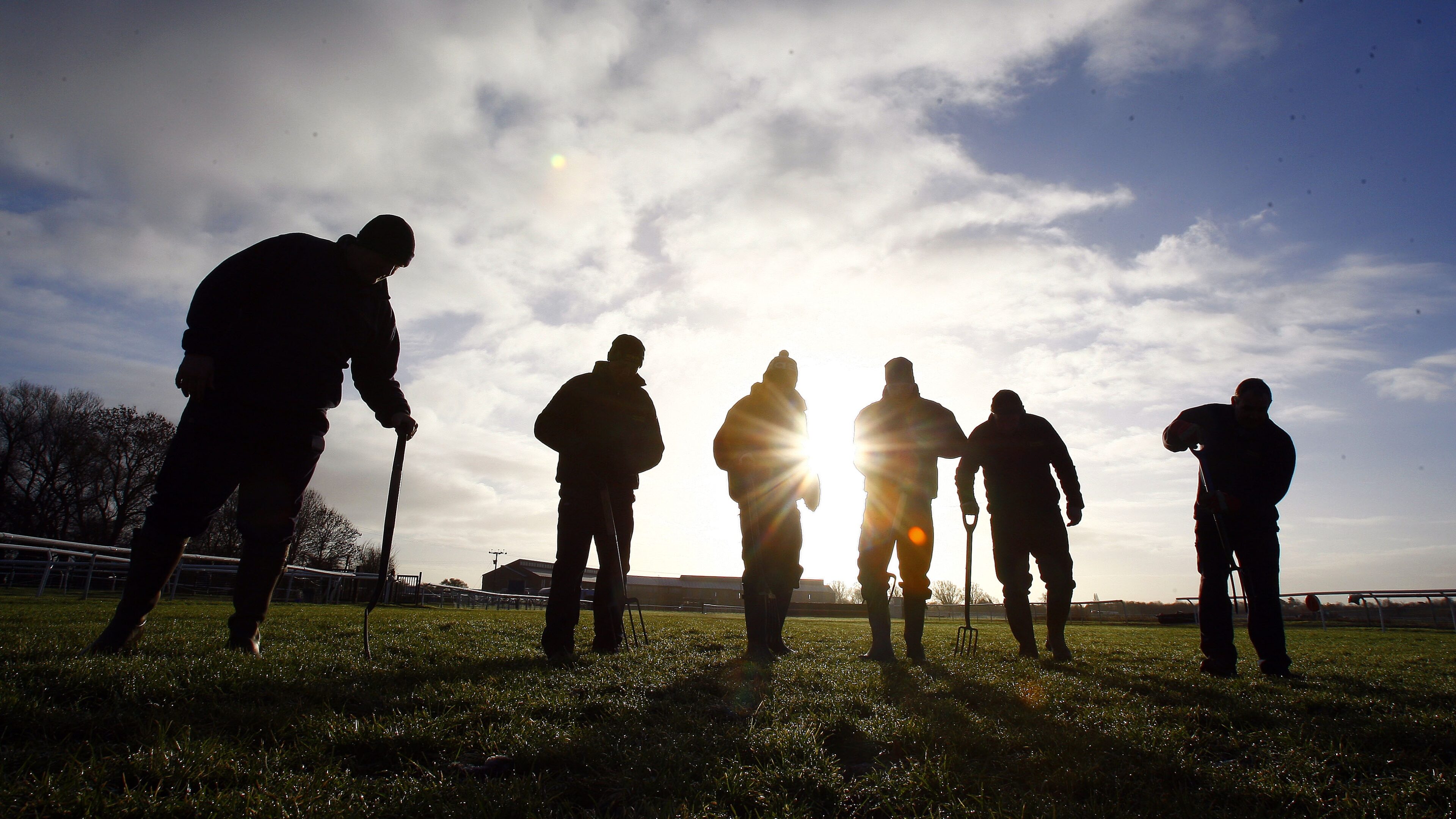 Groundsperson
As a Groundsperson you will be responsible for the preparation and presentation of the turf and All-weather track, stables, estates grounds and other relevant facilities. The Groundsperson will need to use various gardening, agricultural equipment, machinery, vehicles and chemicals in the process of carrying out your duties.
Average starting salary
Above National Minimum Wage
Average hours per week
40 Hours
Experience
No experience necessary
What you'll do
Day-to-day tasks
Responsible for the maintenance, preparation and repair of racing surfaces
Work with and maintain a variety of machinery
Assist with the maintenance and cleaning of the stable yard, before and after racing
Who you'll work with
Clerk of the Course
Racecourse Manager
Head Grounds Team
Skills & Knowledge
Possess a full UK driving licence
How to get into this role
To be successful in this role, a basic knowledge of turf husbandry and groundsmanship would be desirable, but a willingness to learn the required skills is more important.
Career Progression
There are a variety of grounds based jobs available at racecourses, stud farms and racing yards.