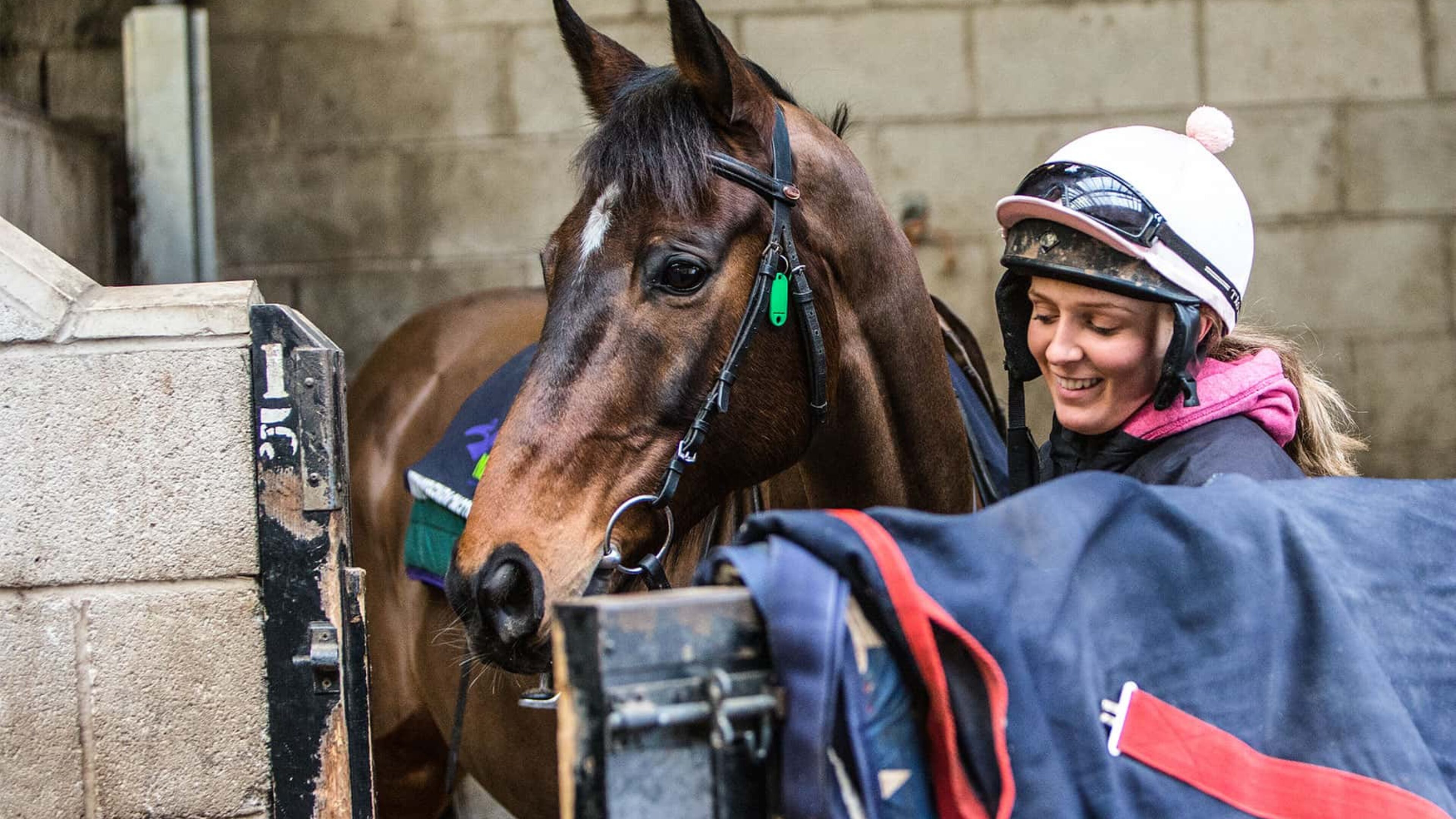 National Horseracing College
Overview
The National Horseracing College offers a range of courses at all levels for people who are looking to start a career in Horseracing and for those who are currently working in the industry wishing to develop their qualifications and skills.
Based in Yorkshire, the National Horseracing College (NHC) offers a range of courses including Apprenticeships, Jockey License Courses, Racehorse Trainer Modules, Supervisory Skills and Admin Courses, Pony Racing, 14 to 16 Work Related Training and Bespoke Training.
Open Days
The National Horseracing College holds Open Mornings every month. Come and view the college yourself. They provide young people, their parents, guardians, carers and career advisors with the opportunity to have a look around the College and to meet the learners, who are currently on the foundation course.
The morning includes
a visit the gallops for a riding demonstration
meet the horses, see their history in racing and what habits each one has
a tour of the accommodation
have a go on the horse simulators.
Next Available Dates
Friday 17th Feb 2023 ‐ 10:15am‐1:30pm

Wednesday 8th Mar 2023 ‐ 10:15am‐1:00pm

Wednesday 5th Apr 2023 ‐ 10:15am‐1:00pm

Friday 14th Apr 2023 ‐ 10:15am‐1:00pm

Friday 19th May 2023 ‐ 10:15am‐1:00pm

Wednesday 31st May 2023 ‐ 10:15am‐1:00pm

Friday 30th Jun 2023 ‐ 10:15am‐1:00pm

Friday 28th Jul 2023 ‐ 10:15am‐1:00pm

Friday 25th Aug 2023 ‐ 10:15am‐1:00pm

Friday 29th Sep 2023 ‐ 10:15am‐1:00pm

Friday 27th Oct 2023 ‐ 10:15am‐1:00pm

Friday 24th Nov 2023 ‐ 10:15am‐1:00pm