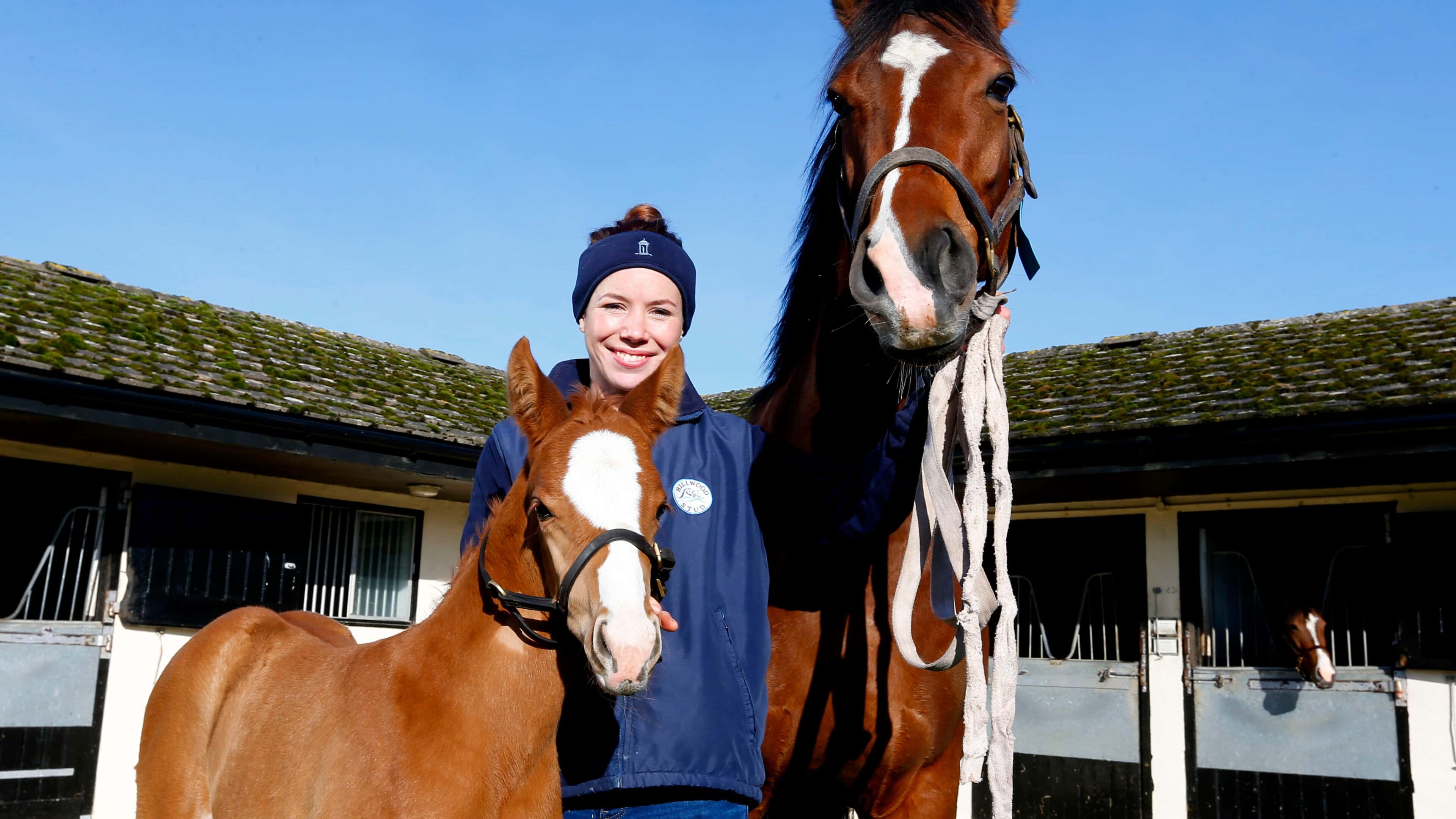 Stud Groom/Hand
As a Stud Hand you will be in charge of mares and foals from grooming to mucking out and assisting throughout the breeding season. Working as a Stud Hand would often be the first job for young people starting a career in the Thoroughbred breeding industry.
Average starting salary
Above National Minimum Wage
Average hours per week
40 Hours
Experience
Qualifications and training available
What you'll do
Day-to-day tasks
Handling and caring for mares & foals
Getting horses ready to be sold
Horse management
Who you'll work with
Stud Groom
Stud Manager
Bloodstock Agents
Skills & Knowledge
Good team player
Willingness to learn
Good communication skills.
How to get into this role
The National Stud delivers training programmes for students who want to work towards a Level Two Diploma in Work-Based Horse Care (Breeding Option).  On completion of either the National Stud Diploma Course or the Entry to Stud Employment Course, there are plenty of roles available on the job board.
Career Progression
This role can lead you into a variety of roles working hands on with horses.