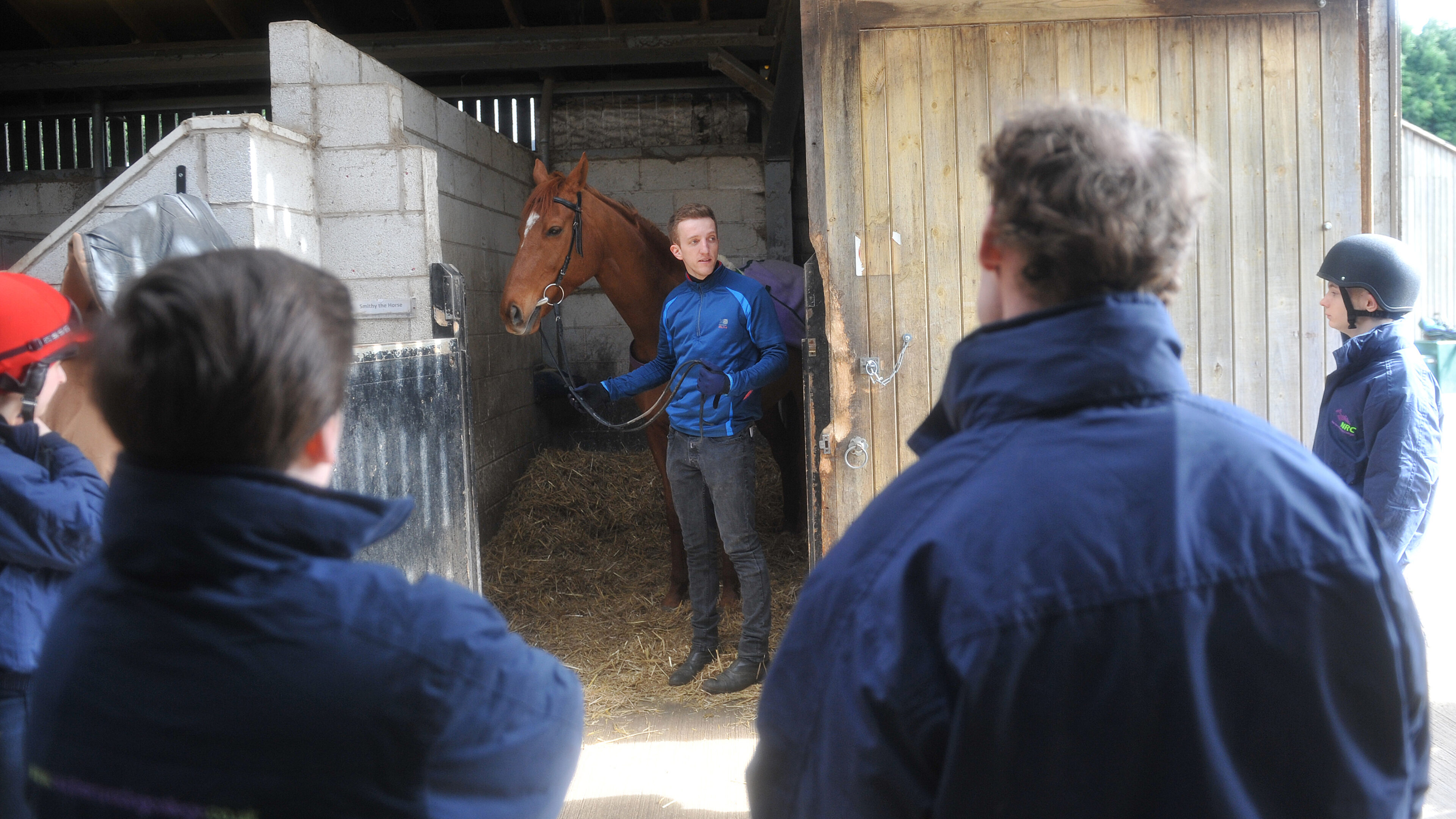 Head Groom
Also known as Yard Manager, this role mainly involves taking charge of the Stable Staff team and ensuring the yard runs smoothly on a day to day basis. There is lots of responsibility and you will need good leadership skills for this role.
Average starting salary
Above National Minimum Wage
Average hours per week
40 Hours
Experience
You will have prior experience of working as a Racing Groom.
What you'll do
Day-to-day tasks
Yard Management
Staff Management
Horse Care
Who you'll work with
Racing Grooms
Yard Staff
Trainer
Skills & Knowledge
Previous experience of handling horses
Ride to a high standard
Management skills
Good communication skills.
How to get into this role
To get into this role you would need to progress from Racing Groom to Head Groom. Taking on a supervisory role can be a demanding job. This position will require you to communicate up and down the management team, motivate and lead the team and delegate tasks.
Career Progression
With experience and the right training you could potentially progress to becoming an Assistant Trainer or even a Trainer.