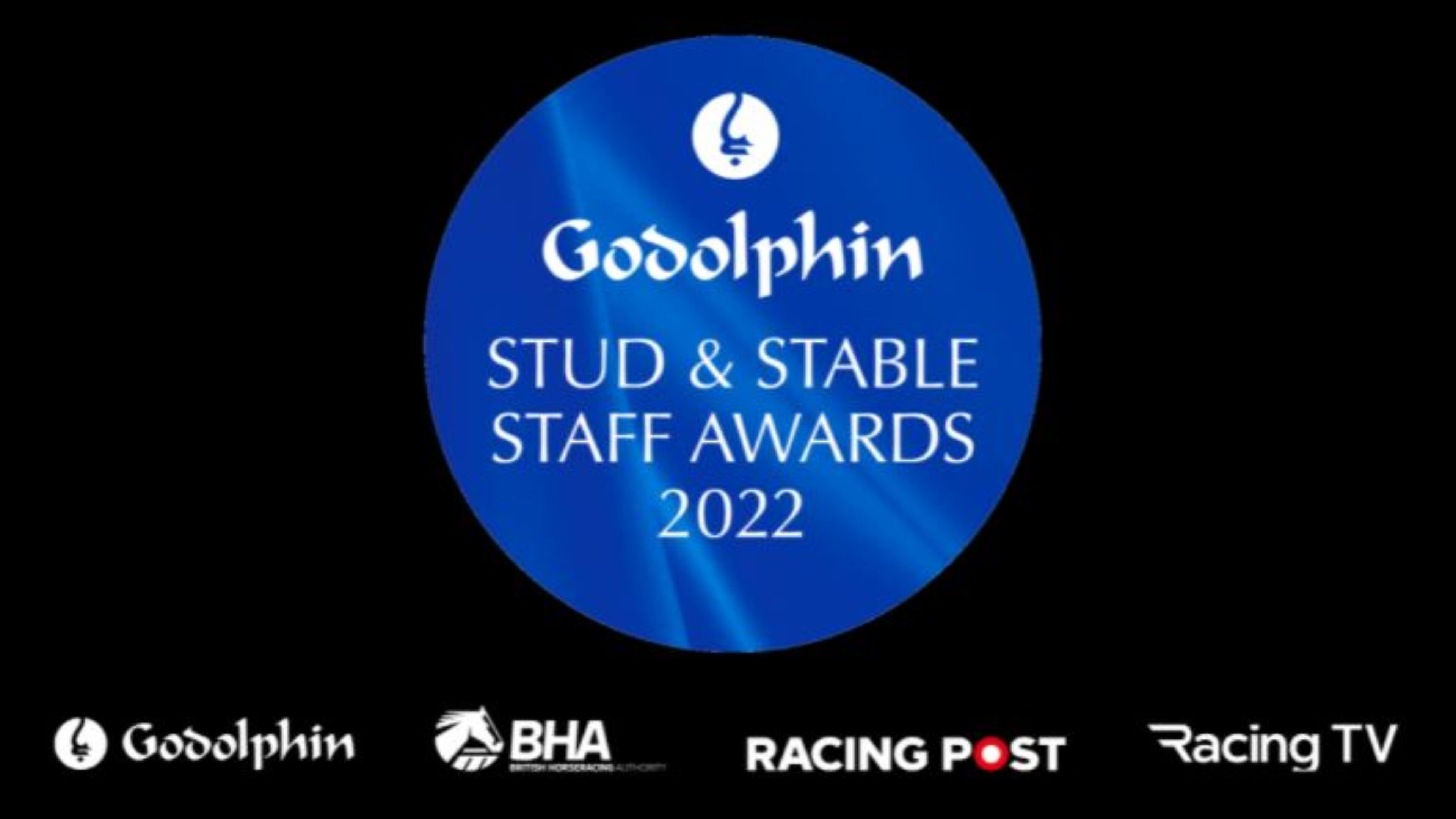 5 Jan 2022
Finalists for the 2022 Godolphin Stud & Stable Staff Awards revealed
The 18 finalists for the 2022 Godolphin Stud & Stable Staff Awards have been confirmed today, Wednesday 5 January.
Hundreds of nominations from across the racing and breeding industry were whittled down to shortlists of ten prior to the festive period, with the final three now confirmed for each category as the judging day and ceremony approaches.
The judging day will take place on Monday 21 February 2022, before the winners are announced during an online ceremony on the same date broadcast live on Racing TV.
The finalists and their employers are:
David Nicholson Newcomer
Ella Garland – Nick Gifford Racing
Elouise O'Hart – Ed Walker
Debbie Brodie – Godolphin Management Co. Ltd.
Leadership
Timothy Hogg – Jedd O'Keefe Racing Ltd.
Tom Messenger – Dan Skelton
Jack Steels – Ed Walker
Rider/Groom
Paddy Trainor – Johnston Racing Ltd.
Christina Berry – Grace Harris
John Nicholson – Johnston Racing Ltd.
Stud Staff
Balazs Karoly Sipos – Hascombe and Valiant Stud
Dulcie West – North Farm Stud
Richard Heayns-Corrick – Chapel Stud
Dedication
Volodymyr (Vova) Stepanyuk – Nick Gifford Racing
Alyson West – James Ferguson
Simon Olley – Philip Kirby
Community (In recognition of the wonderful work Rory MacDonald achieved at The British Racing School)
Andrew Braithwaite – The British Racing School
Freedom Zampaladus – Urban Equestrian Academy
Kevin & Pam Atkinson – New Beginnings