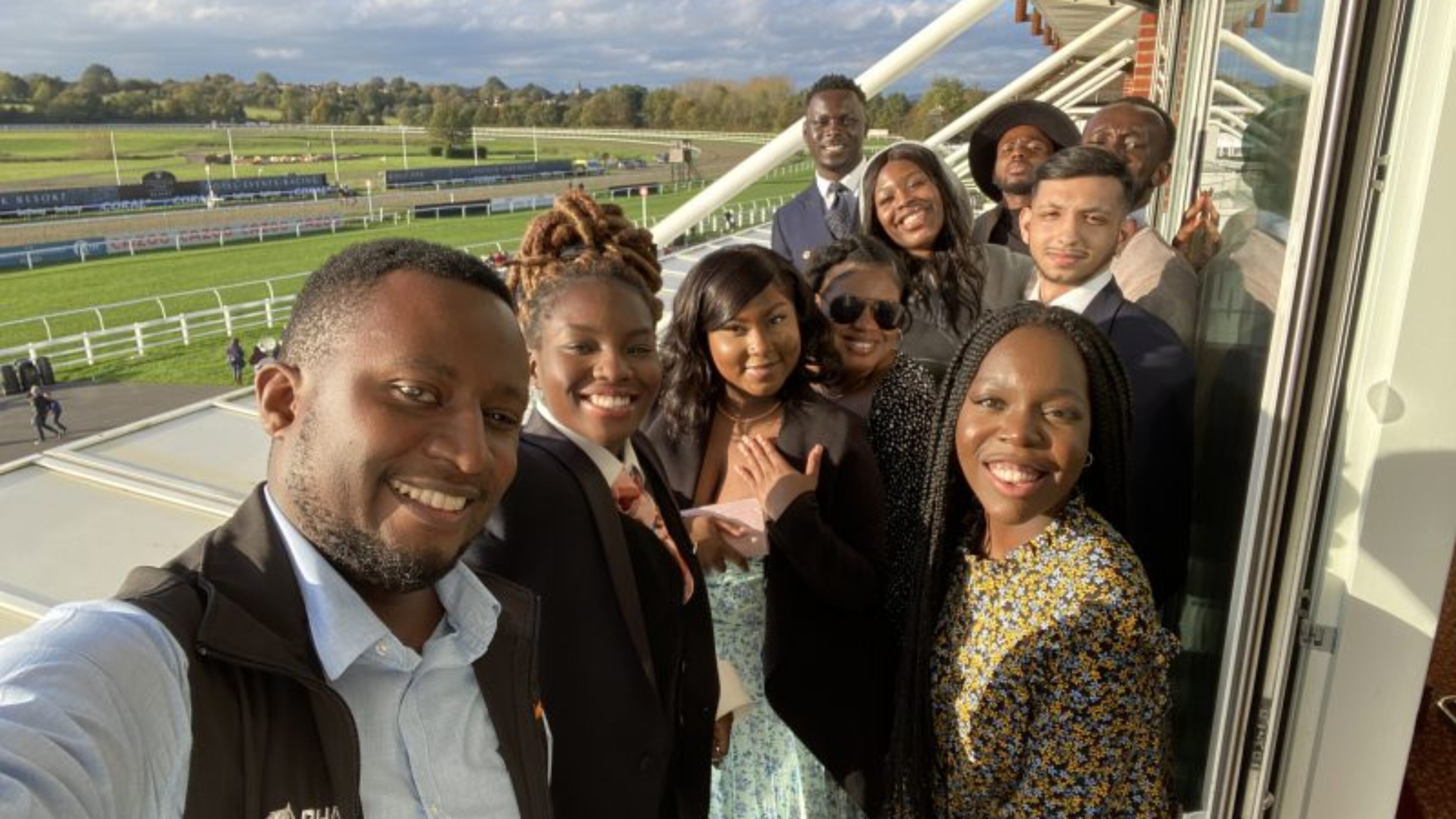 Step On Track Programme
The Step On Track Programme has been developed in response to the underrepresented groups in British racing and aims to engage young people from diverse backgrounds with Britain's second largest spectator sport, as well as showcasing the varied and exciting career opportunities that it can provide.
Study type
Part-time, Various
What you'll do
Those that join the programme will have access to a number of events and activities rolling throughout the year including insight days, industry trips, networking, careers support and much more.
If you would like to apply for this programme or know someone who might be interested, please get in touch with Sean Simara, Programme Coordinator, ssimara@britishhorseracing.com or simply fill out the application form here.
Who you'll work with
A various mix of industry people and plenty of networking opportunities.
Here is the link to the online brochure last year so you can get a taste of what happened:
What happened last year?
Careers in Racing – hear careers stories and find out more about what you could do in the sport of horseracing
Film and TV Production – Find out more about this area by hearing from Equine Productions, a specialist in producing films for equine-related industries
Sky Sports Racing – Josh Apiafi, TV presenter, talks about his career and his current role on Sky Sports Racing
Introduction into Horseracing – find out how the industry works together to make a raceday happen
Social Media and Marketing – we find out how a racecourse markets big events on social media
Diversity and Inclusion in the horseracing industry – hear from our Head of Diversity and Inclusion at the BHA and discuss current issues in this area and what you can do to help.
The Step on Track Programme Alumni have gone on to many things. You can read below on what the programme has done for some of the group: