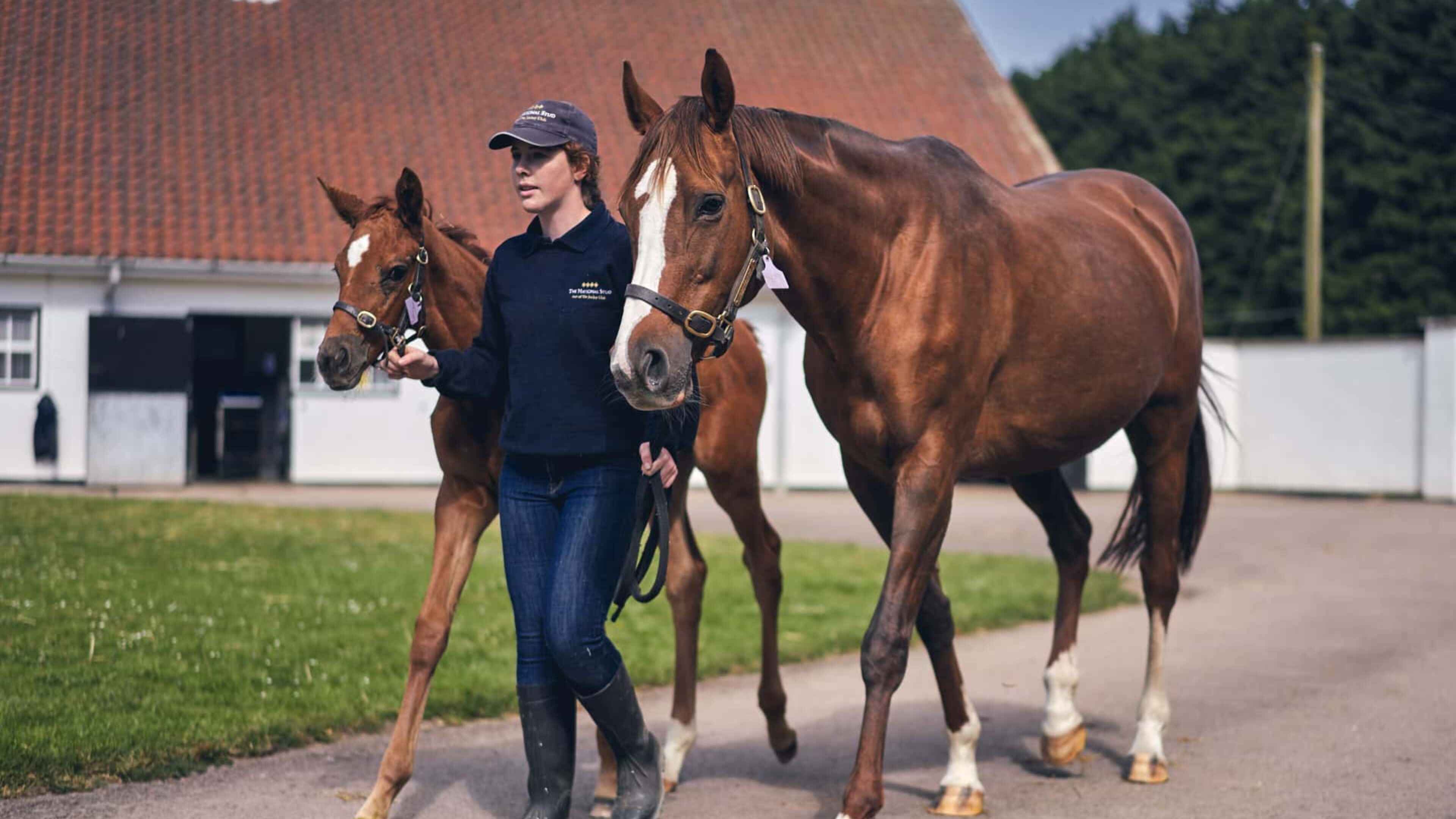 Level 1 Diploma in work based Thoroughbred Care
Qualification
Level 1 Diploma
Study type
Full-time, Residential, Newmarket
Course overview
A 6 week full time residential training programme with students working towards a Level One Diploma in Work-Based Thoroughbred Horse Care. Training phase followed by 3 weeks work experience at The National Stud or placement stud farm working alongside the stud team on a daily basis.
Eligibility
This course is tailored for those with no practical experience with horses. However, applicants will be required to go through an interview selection process.
What will you learn
The course will consist of practical based learning where students will assist the yard teams at the National Stud.
Students will have two afternoons each week dedicated to education including practical training and theoretical lectures to support the completion of the Level 1 Diploma.
Learners considered suitable for the work experience stage will continue with yard teams to further develop practical skills and mentoring sessions will be provided to assist with future career plans.