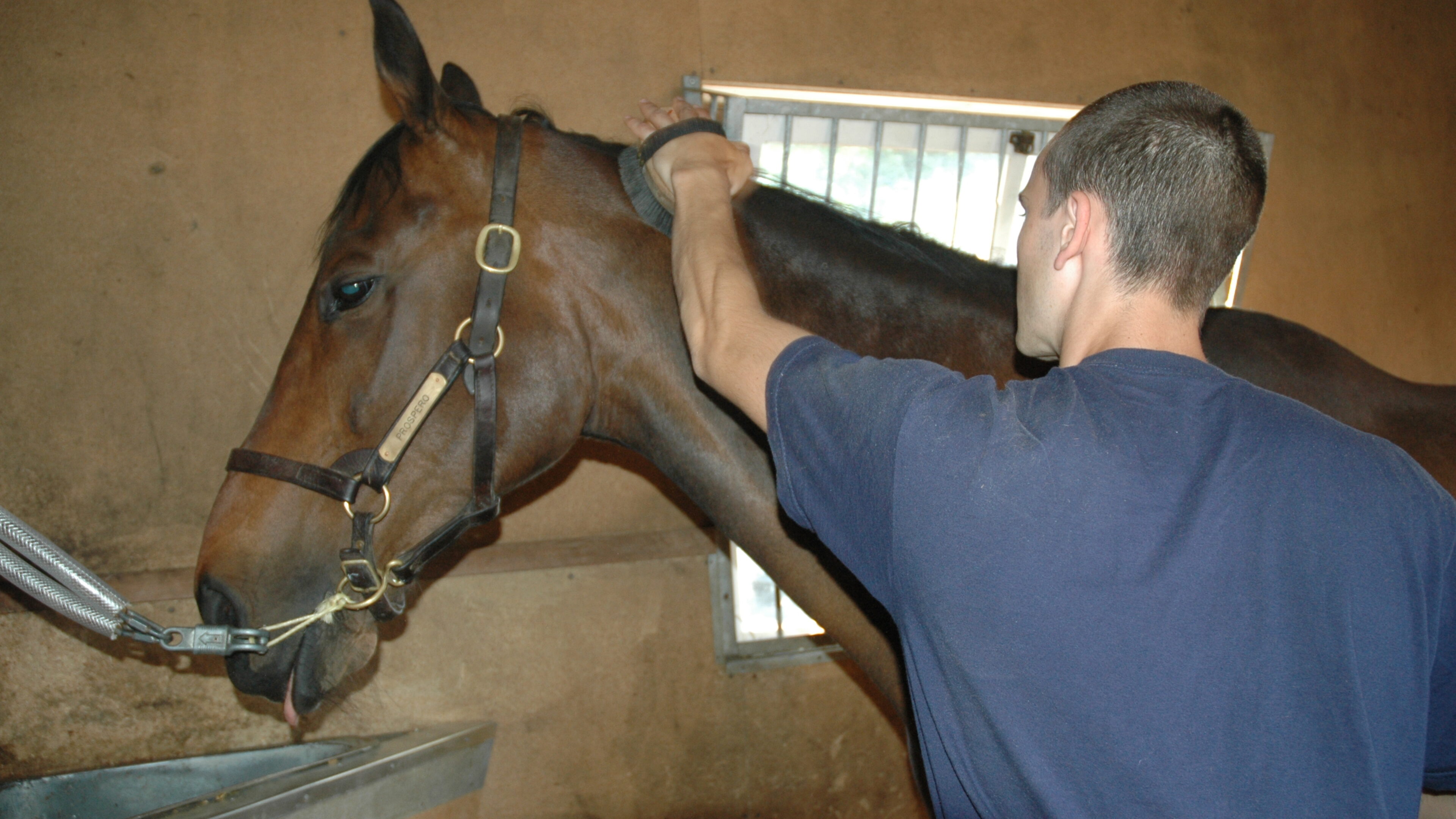 Level 2 Apprenticeship Equine Groom
Qualification
Level 2 Diploma
Study type
Full-time, Residential, Doncastter
Course overview
The Level 2 Apprenticeship programme is also available to those applicants who have established a basic level of skills and knowledge as a Racing Groom. The programme will include a Level 2 Equine Groom Apprenticeship Standard together with Functional Skills in English and Maths at a minimum Level 1. The Level 2 Apprenticeship is completed largely at the learner's place of work, with a member of the Training Provider's Roving Tutor team visiting every 4–10 weeks with a final one-day assessment.
For more information on the course please click here
Eligibility
This course is tailored for those with no practical experience with horses. However, applicants will be required to go through an interview selection process.This course is designed for 16-year-olds+.
What will you learn
This is open to anyone aged 16 or over, who works more than 30 hours per week in a licensed racing stable. Learners must already have achieved a Level 1 Diploma in Work Based Racehorse Care OR an equivalent equine qualification OR have relevant occupational experience. The qualification involves study of horse care, work projects collecting evidence of competency and practical assessments. A Level 2 Apprenticeship is an ideal way to increase knowledge and completion is a statement of competence to perform certain practical duties to a particular standard. The Level 2 Apprenticeship also prepares individuals for progression onto the Level 3 Apprenticeship. The Level 2 Apprenticeship is linked to the Scale 2 racing wage.
How To Apply
Do you like the look of the course and want to find out more? We are here to help – you can click on the links below to register your interest or you can apply online now.
Please note: we advise applying online at least 6-9 months in advance of an anticipated course start date to avoid disappointment.
Or contact Zoe Horne, Haydn Cahill or Charlotte Knight: