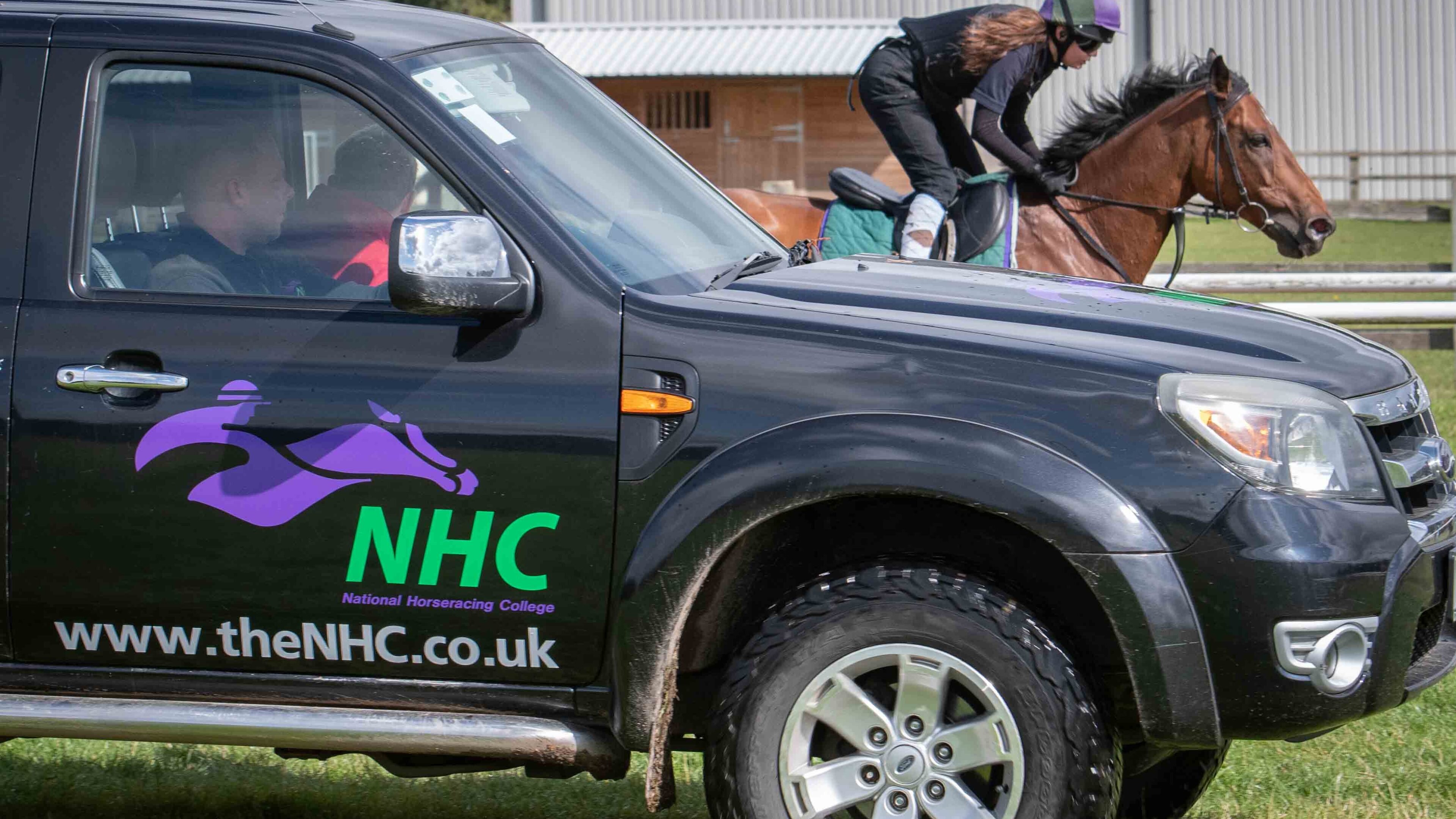 Amateur Rider Category B Permit NHC
Riders wishing to ride as Amateurs will need to pass a two day Category A course which includes a Seminar and assessment day. Amateur Riders who have ridden upwards of 15 winners under rules or 20 winners in Point to Points and who wish to ride in Steeplechase or Hurdle races must take a five-day Category B Course.
Qualification
The seminar is designed to provide future Amateur Riders with information about their role and responsibilities on the Racecourse. The Seminar day is theory based.
Study type
Full-time, Residential, Doncaster
Course overview
Category B Permit holders may ride in Flat Races confined to Amateur Riders, Steeplechase or Hurdle Races, except those confined to Licensed Conditional Jockeys, and in all National Hunt Flat Races.
The applicant must attend a five day training course. To be eligible for this training the rider must have had at least 15 completed rides under the Rules of Racing. The majority of which must be over obstacles or at least 20 completed rides in Point to Points and/or under the Rules of Racing.
Generally, applications for Category B Permits are made by those who have already held a Category A Permit.
Eligibility
Before you apply for your Licence you should have completed your Level 2 Diploma in Racehorse Care.
You would also be expected to be confident and competent at the below:
Galloping a racehorse at speed
Riding work on a racehorse
Jumping a racehorse over hurdles and fences
On completion of this course a report will be written and forwarded to the British Horseracing Authority (BHA).
What will you learn
Racecourse procedures / visit to the weighing room
BHA Rules of Racing
BHA Security – Inside information
Principles of Schooling and Jumping
Amateur Jockeys Association
Simulator Session