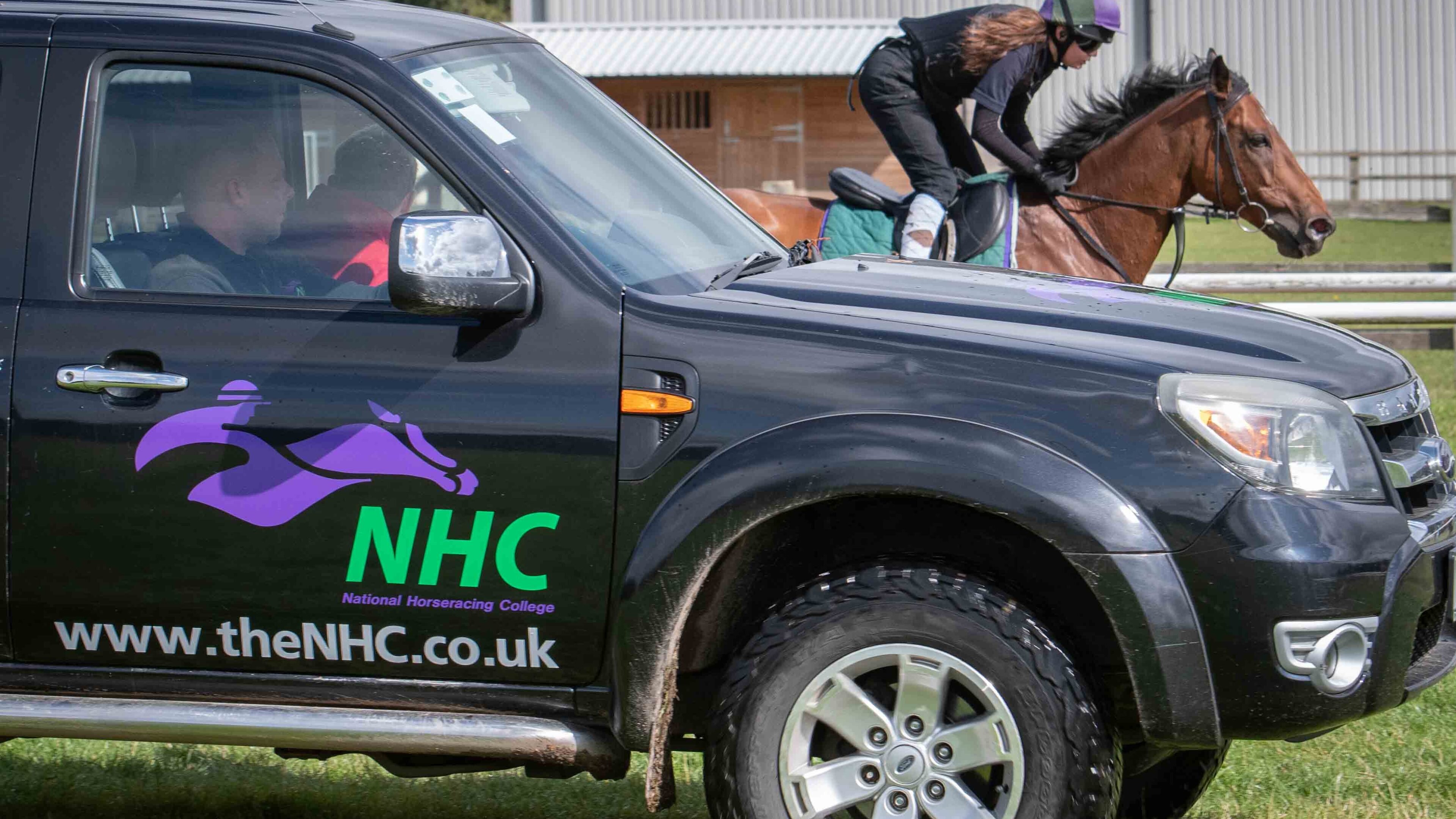 Amateur Rider Category A Permit NHC
Riders wishing to ride as Amateurs will need to pass a two day Category A course which includes a Seminar and assessment day. Amateur Riders who have ridden upwards of 15 winners under rules or 20 winners in Point to Points and who wish to ride in Steeplechase or Hurdle races must take a five-day Category B Course.
Qualification
The seminar is run over two days
Study type
Full-time, Residential, Doncaster
Course overview
The applicant must have already attended a Category A Seminar. As part of the assessment, the applicant will be required to undertake an evaluation of their fitness.
The applicant must be proficient and experienced in the following:
Control: Judgment will be made on the rider's ability to control a racehorse at speed. The rider should be able to restrain the horse (whilst keeping the horse and him/her self in a balanced position) alongside another horse and rider on the gallop. The rider should be able to slow the horse down to a speed required when asked.
Jumping: For a Jumping only license the rider will need to be able to school over race type hurdles at speed, without unduly hindering the horse.
Stalls: For a Flat only license the rider should be capable of jumping a horse out of the stalls without unduly hindering their or other horse's progress and direction. The BHA in conjunction with the NHC and the BRS have produced a short video outlining all the disciplines which you should have had previous experience in prior to your assessment. It also covers all the other elements of the assessment process.
Eligibility
Before you apply for your Licence you should have completed your Level 2 Diploma in Racehorse Care. You would also be expected to be confident and competent at the below:
Galloping a racehorse at speed
Riding work on a racehorse
Jumping a racehorse over hurdles and fences
Riders wishing to ride under either category must also undergo a full medical examination and meet the standards for Fitness to Ride and the Assessment of Concussion protocol
What will you learn
Racecourse procedures / visit to the weighing room
BHA Rules of Racing
BHA Security – Inside information
Principles of Schooling and Jumping
Amateur Jockeys Association
Simulator Session