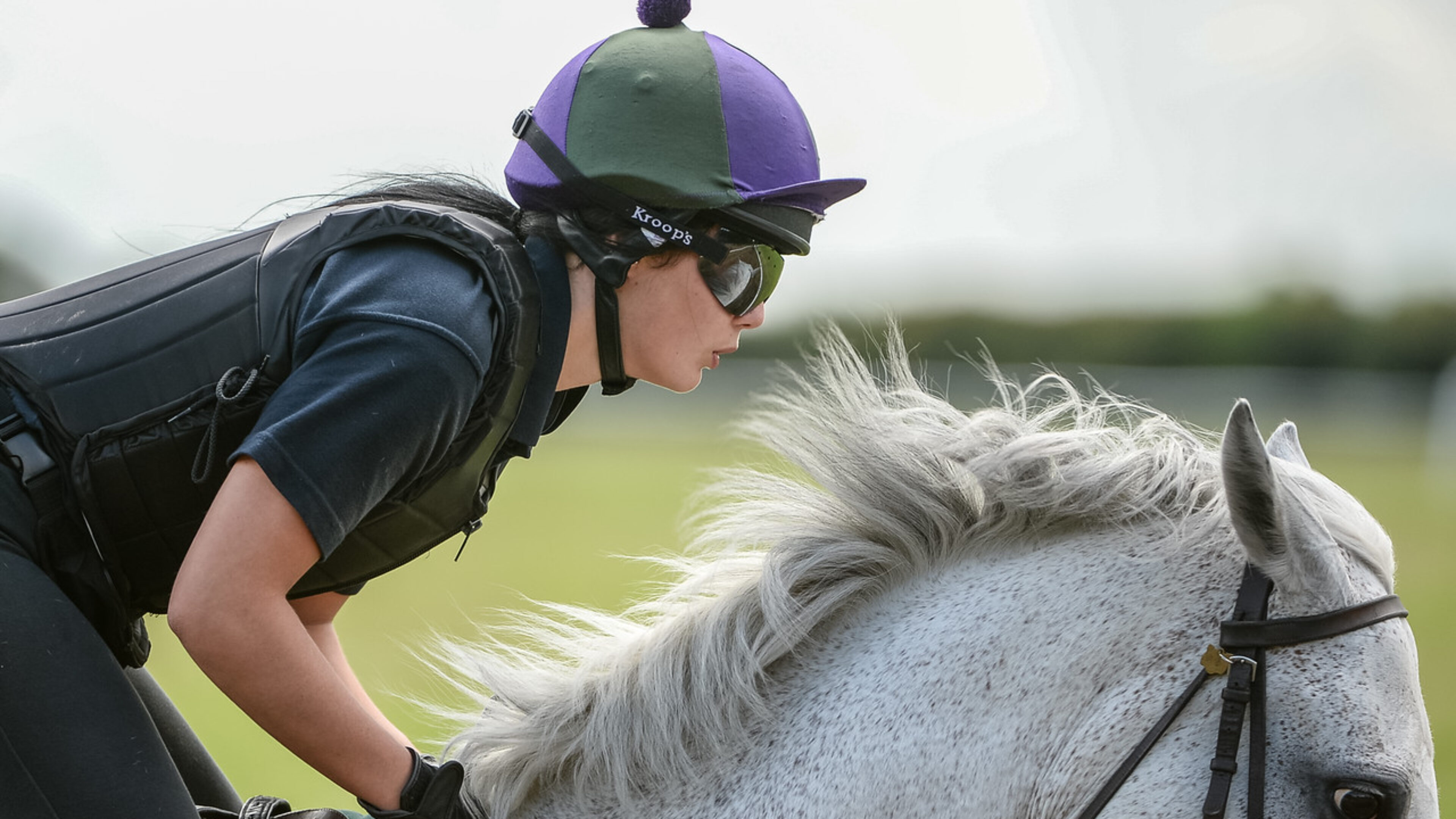 Apprenticeships in Horseracing
An Apprenticeship is a real paid job, where you will learn the skills, experience and knowledge needed to work with racehorses in the Horseracing industry.  If you want a career working with horses, great careers start here!
Apprenticeships in Horseracing
If you're looking for a career with a difference, explore an Apprenticeship in Horseracing. Starting right here, we can show you your options and get you onto the ladder that leads to a wide range of real jobs with real career paths.
You don't need experience with horses, or academic qualifications, just a love of working with animals and being part of a friendly team.
Where can I train?
You can train at one of our racing schools. The training is free and is fully residential for the first part of your Apprenticeship journey.  After completing this first part, we will find you a job in a racehorse trainers yard for you to continue learning whilst earning money.
The Horseracing Industry
Did you know that Horseracing is the second largest spectator sport in the UK and is the largest sporting employer?
Find out more about the Horseracing industry here.
Take the First Step and Sign-up to our Newsletter
Keep up to date with news, training opportunities and events in Horseracing by registering for our Newsletter. It has useful information, videos, stories and all the latest news on careers.
Whether you want to work outdoors or indoors, there's a whole range of jobs available in Horseracing, so make sure you're the first to know about them by signing up to our Newsletter.
If you would like to receive information about a career in Horseracing, you can sign up by providing your details opposite. Your details will be used to tailor and deliver updates on careers in Horseracing by email.
Thinking about your options when leaving school or college?
Whether you're a complete beginner or more experienced, there are a variety of courses that lead to rewarding Apprenticeships and allow you to gain the skills you'll need for a fantastic job with horses. Or you can explore other areas of the industry, view our Career Sectors.